Today we are spotlighting American Leather – not the product "American leather", but rather the factory "American Leather."
American Leather was founded in 1990. The factory operates in a state of the art 350,000 square foot facility in Dallas, Texas where over 600 people are employed. Carpenters, upholsterers and assembly line laborers are aided by technology to ensure efficiency in production.
The line has become quite extensive over the last three decades. Products range from what some would call typical seating such as a stationary chair or sofa to a number of motion categories – each warranting discussion.
The stationary goods include accent chairs, sofas, sectionals, ottomans and bed frames. Some have options when it comes to finish. Some have size and configuration options. All have cover options.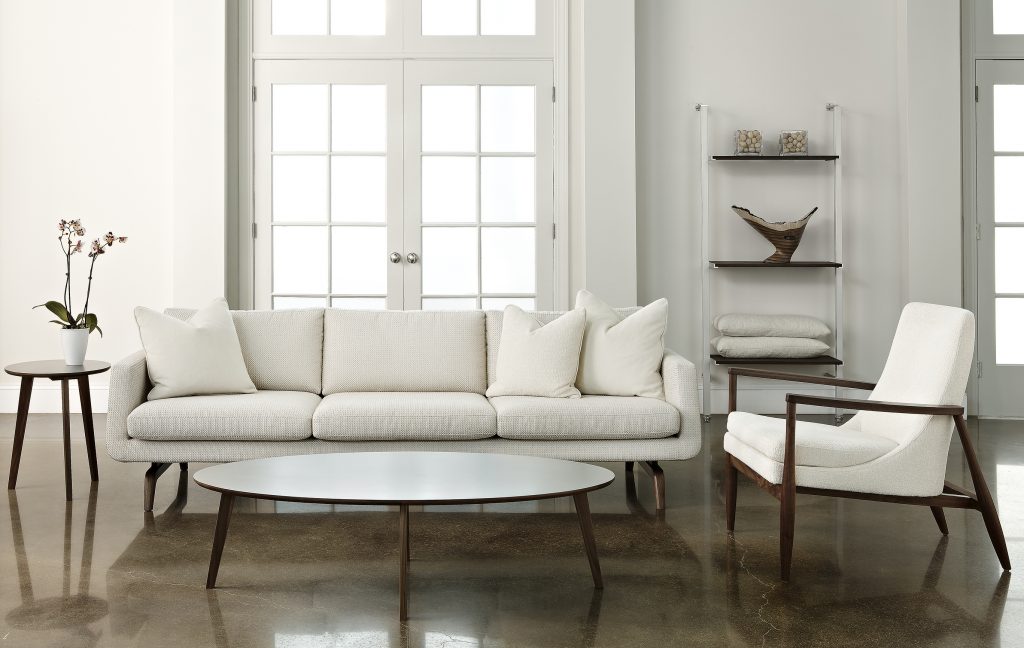 The Comfort Recliner, stylish and fairly streamlined utilizes a proprietary Infinity System allowing the user to adjust position for maximum comfort. Several style options are available- some transitional and others more contemporary. The mechanism can be manual or power with or without a battery pack.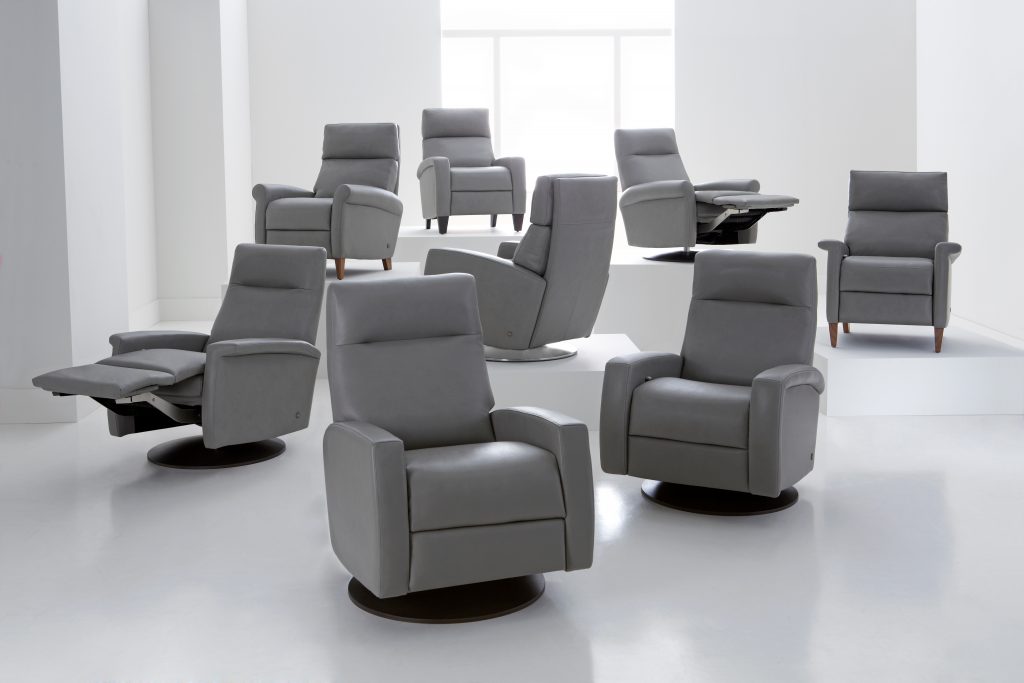 The Comfort Sleeper is arguably the most comfortable sleeper sofa on the market. "No bars, no springs, no sagging." No kidding. The high density foam mattress is remarkably comfortable. An upgrade to either Gel or Tempur-Pedic is also available. Bed sizes start at cot and go up to king, each mattress opening to a full 80". Again styles range from transitional to contemporary. AND the Comfort Sleeper comes with a lifetime warranty on the frame and a ten year warranty on the mechanism.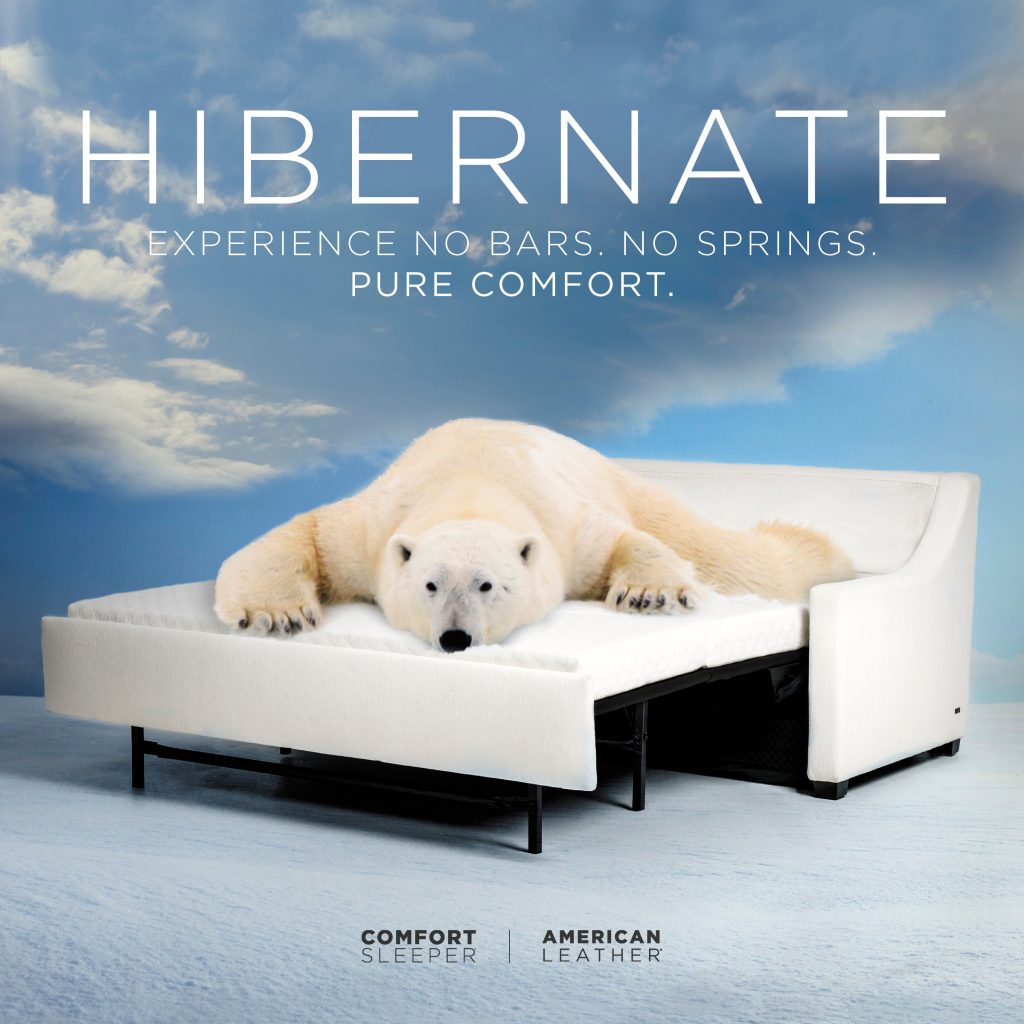 The Comfort Air has been called a "living chair". It rocks. It reclines. And it swivels. The chair moves with you allowing you to find optimal comfort. Styles are definitely on the more contemporary side. There are three size options and a couple of base options. An ottoman is also available to coordinate with the chair styles.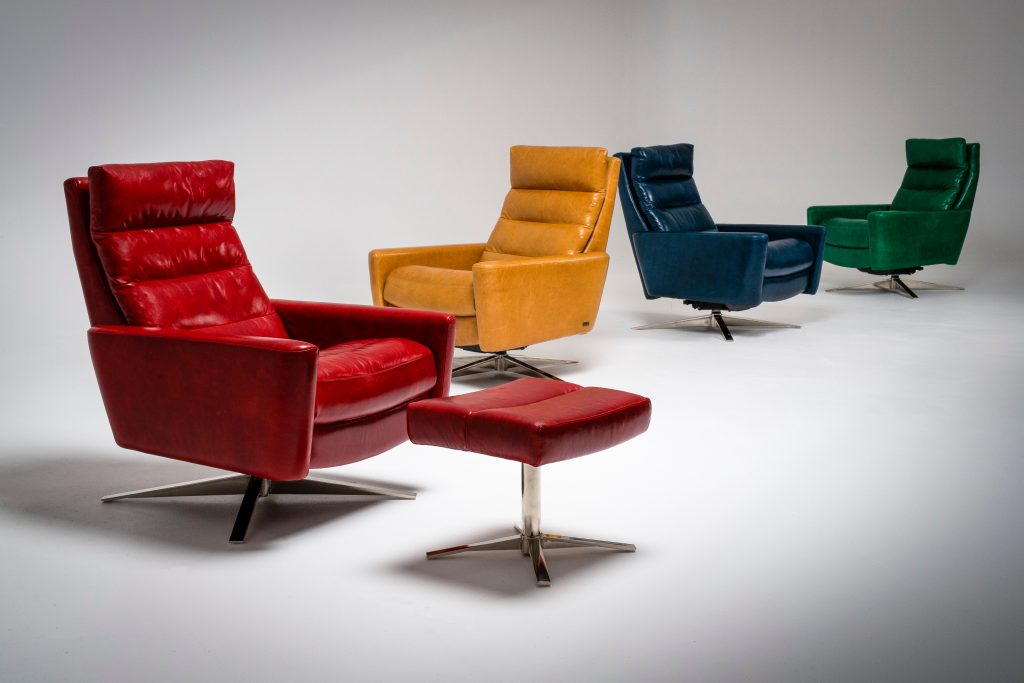 The Comfort Theater seating also features the Infinity System enabling the user to adjust the back and footrest to optimize comfort. Arms house stainless steel cup holders with adjustable LED lighting. The collection is modular allowing the specifier to create the perfect seating arrangement for their space.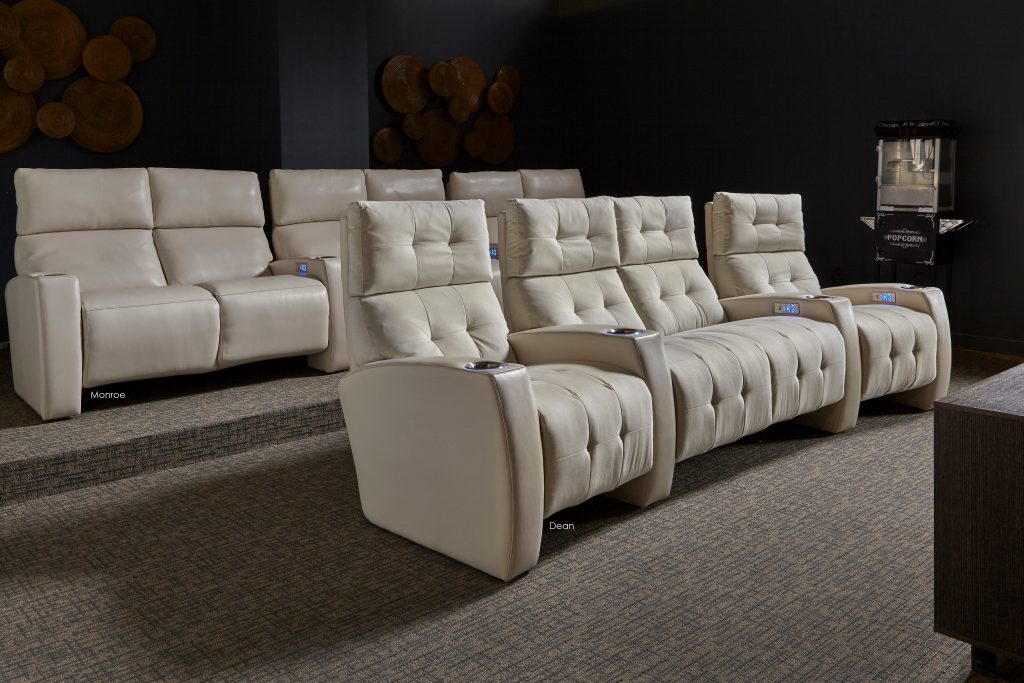 The Re-Invented Recliner is not your Grandpa's recliner. Several styles are available ranging from transitional to contemporary all with a motorized option.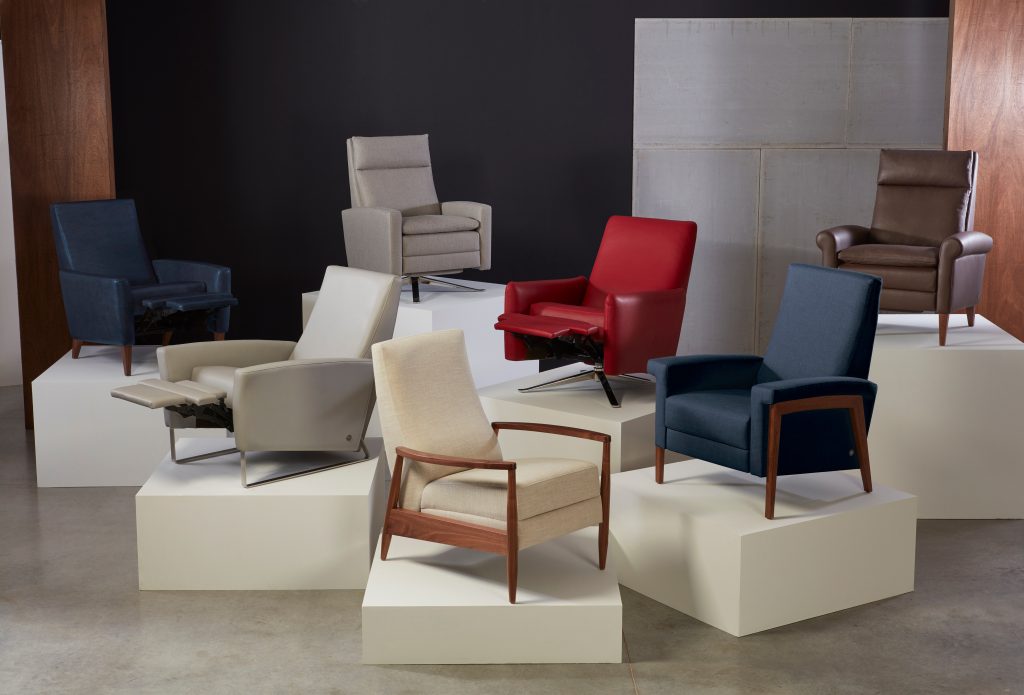 Style In Motion offers a number of styles in various configurations combining stationary and motion pieces in sofas and sectionals.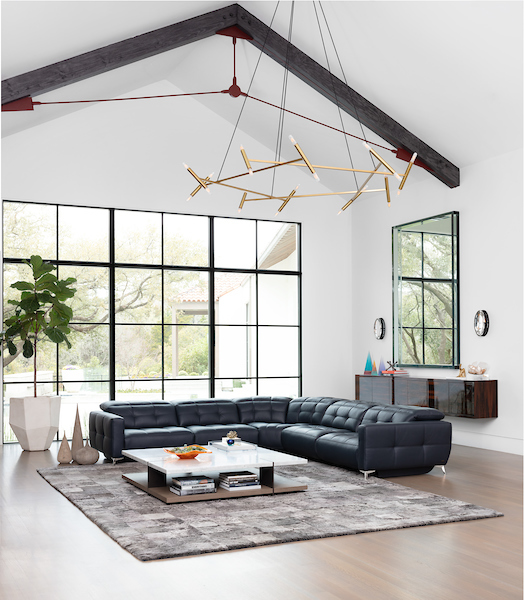 In summary – American Leather has an extensive upholstery collection. In-line covers include a number of performance fabrics in addition to the more luxurious covers available. Needless to say, there are a number of leathers to choose from. AND all items are available in COM and COL.